In these relaxing classes you will discover the joy of painting with watercolors. If you have always wanted to try watercolor, these are the classes for you! Paints, brushes, and paper are included so you do not have the large start up expense of buying costly art supplies. You will complete a painting in each class as Marian demonstrates them step by step.
Trees:
Introduction to brushes, paper, paints. Mixing greens, splattering, using a sponge.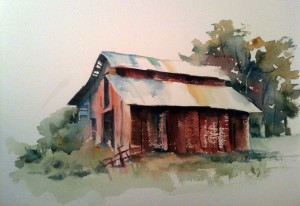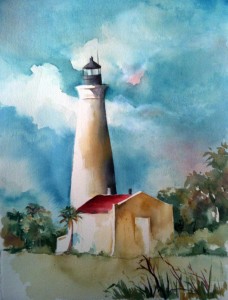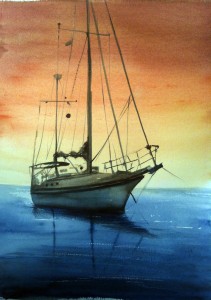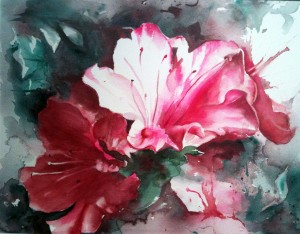 Azalea:
Mixing darks, negative painting, blowing the paint for an abstract feel.

Robins:
Painting wet into wet, saving whites.

Grapes:
You will learn how to paint a soft background, how to paint around objects, and how to blow the paint for a loose, interesting effect.