Wet And Wild Irises
For this original watercolor flower painting,I took the photo on my daily walk and decided that the tall stalks should be played up. I painted the drippy top background with the painting upside down first, then turned up and painted the drips going down. I then painted the flowers with multiple layers of paint and painted the dark stems. Finally, I repainted areas of the background behind the flowers and strengthened the drips.
This painting was juried into the Tallahassee Watercolor Society's Brush Strokes exhibit.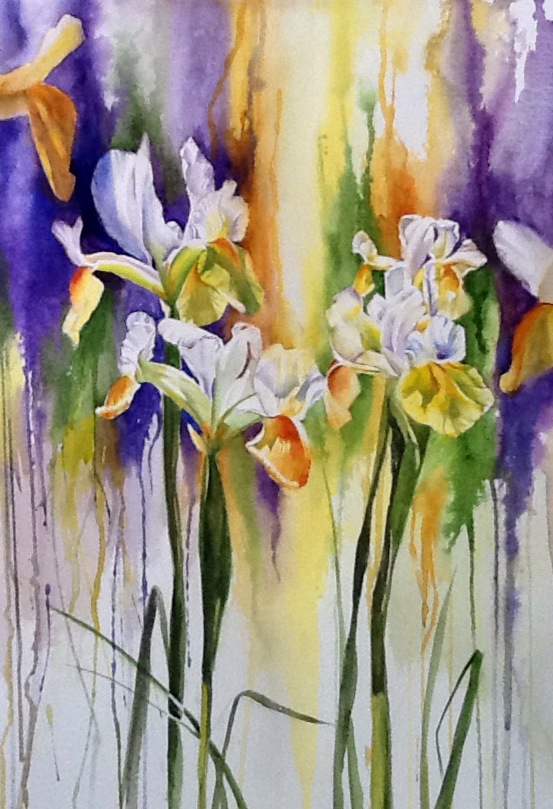 All paintings will be shipped with a plain white mat, wrapped in cellophane. The painting will not be framed. Free shipping for any purchase.
Size: 15 x 22 inches
Price: $495
Purchase