Sunflowers In Provence
This watercolor landscape painting was done from a series of photos my mother took in the South of France. One was a closeup photo of the sunflowers and the other was of the villa.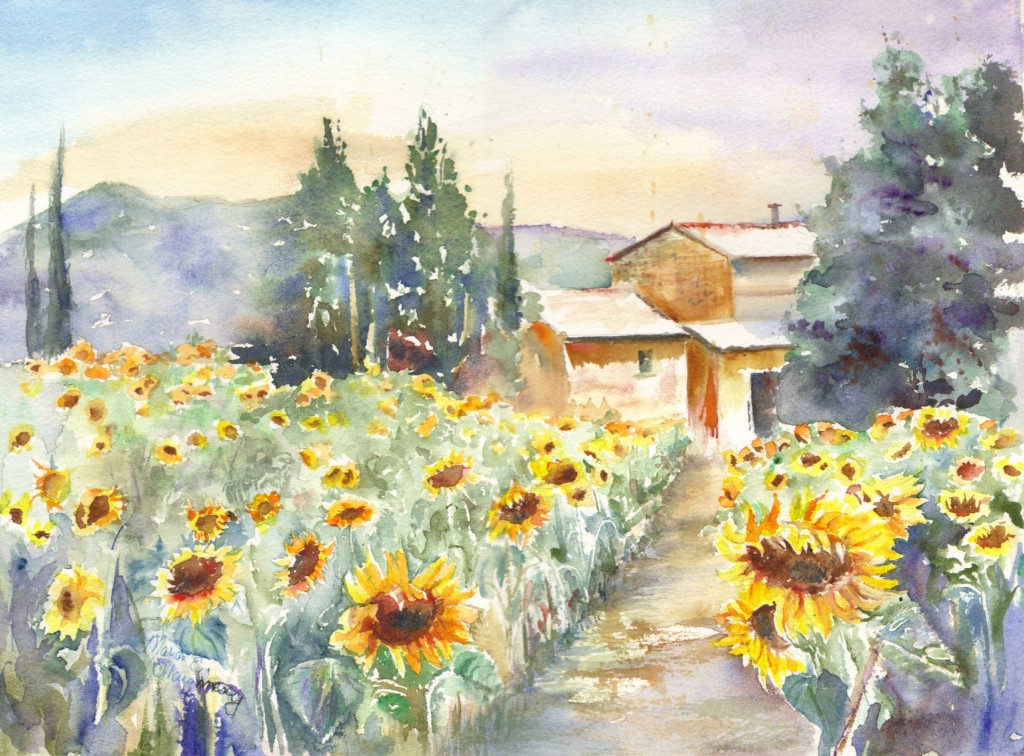 All paintings will be shipped with a plain white mat, wrapped in cellophane. The painting will not be framed. Free shipping for any purchase.
Size: 11 x 14 inches
Price: $295
Purchase