Pelicans on the Pier
Nature paintings of the sea are some of my favorite subjects. I loved the strong diagonals and verticals in this photo so painted the pelicans rather small playing up the posts. These pelicans are on the Gulf of Mexico near Seaside, FL.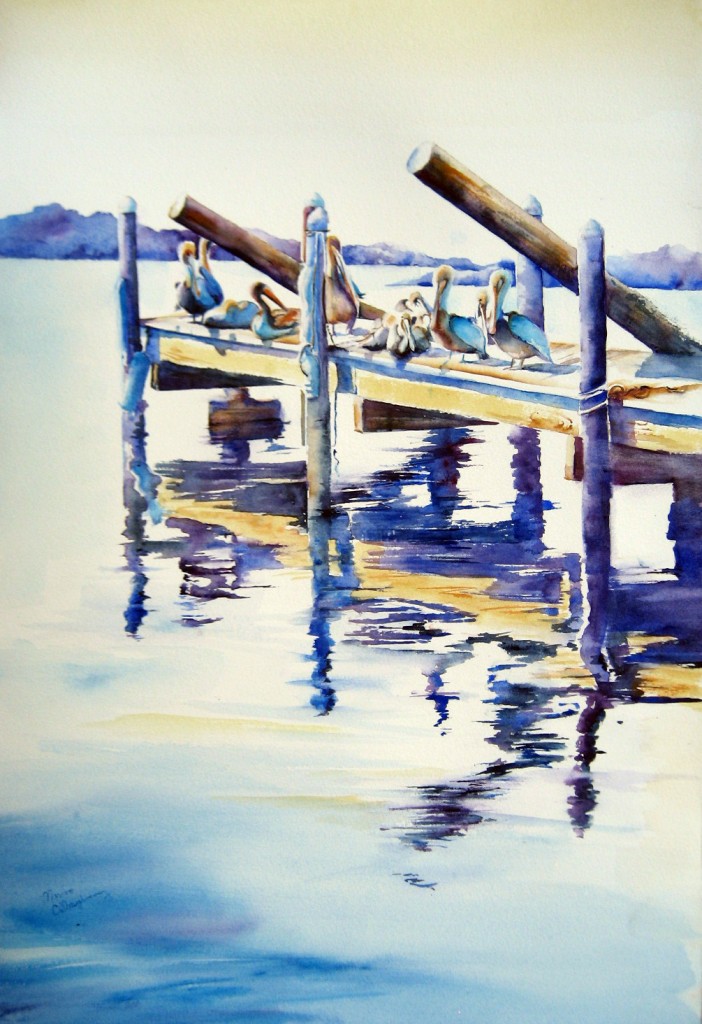 All paintings will be shipped with a plain white mat, wrapped in cellophane. The painting will not be framed. Free shipping for any purchase.
Size: 22 x 15 inches
Price: $295
Purchase