The Mystery Of Time
I challenged myself to paint wall art for each of the four palettes in the 2013 color forecast by Sherwin-Williams. This one was done using the Midnight Mystery colors. I had fun making up the broken clock.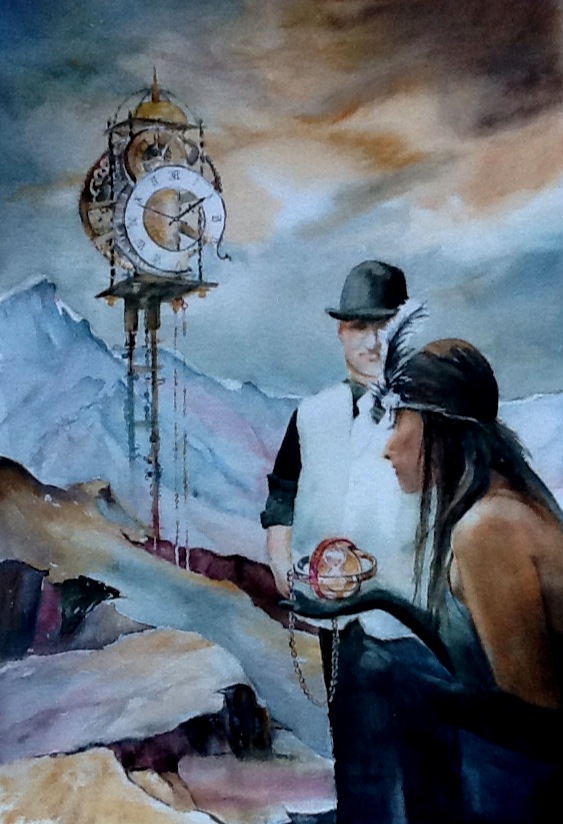 Inspired by Sherwin-Williams 2013 – Midnight Mystery
Ssshh! We've got a secret. It's our dark side, and we're irresistibly drawn to exploring its murky depths and shadows. The colors are moody, the vibe is masculine and the aesthetic is both Victorian and futuristic. Visible mechanicals intrigue us, while theatrical effects, eerie collections and menswear-inspired fabrics like tweed and houndstooth evoke Sherlock Holmes and the Prohibition era of secret doors and speakeasies.