Javanese Bride
This original watercolor painting is of an Indonesian bride who married my friend's brother.
I did not have her chin in the photo since it was covered by the groom's shoulder. So I decided to get creative with the drips. This painting won the Georgia Watercolor Society Member Award 2012.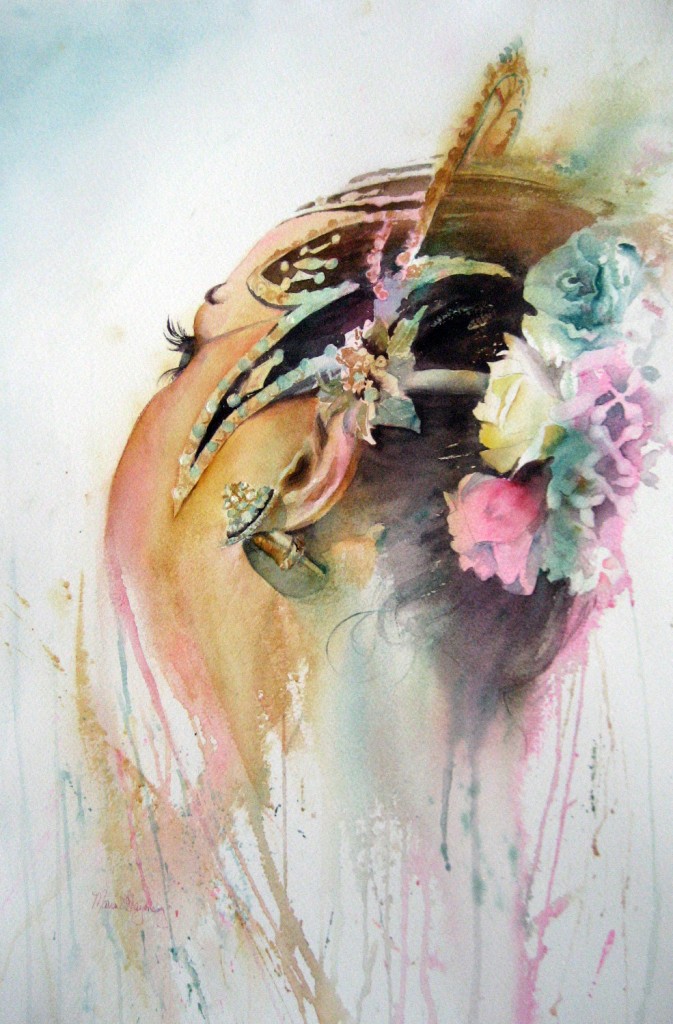 All paintings will be shipped with a plain white mat, wrapped in cellophane. The painting will not be framed. Free shipping for any purchase.
Size: 22 x 15 inches
Price: $695
Purchase