Gracing The Garden Grounds
This painting is made up from a few garden images. The statue was actually in a different setting.
This is a watercolor painted from a pleasing triad of yellows, greens, and purples.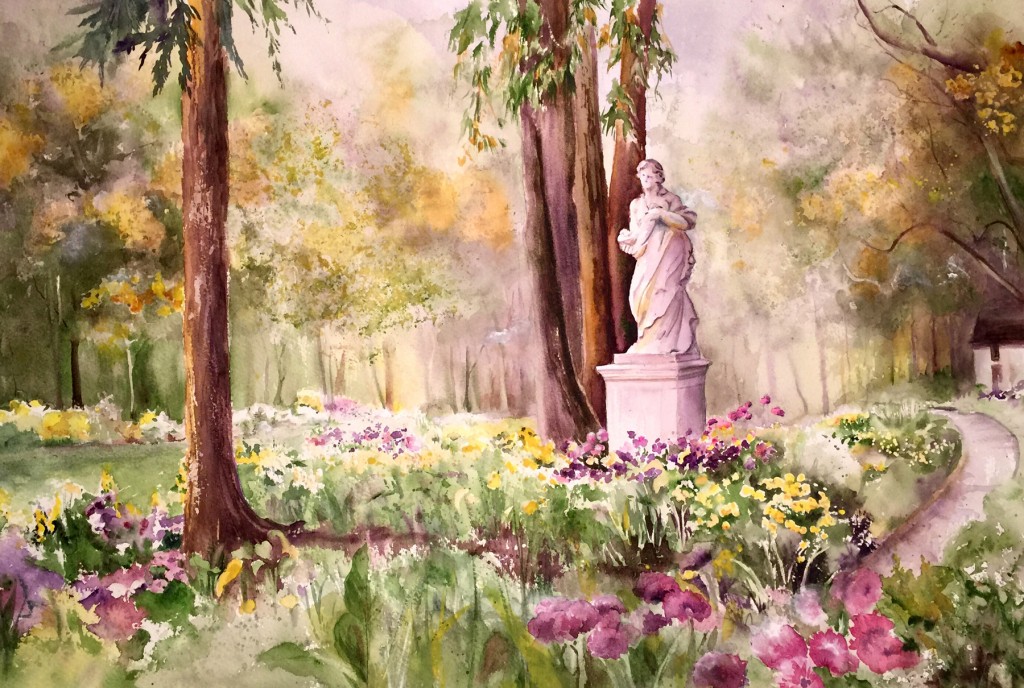 All paintings will be shipped with a plain white mat, wrapped in cellophane. The painting will not be framed. Free shipping for any purchase.
Size: 15 x 22 inches
Price: $495
Purchase