Cotton Pickin'
OK. So this is not really a flower but it was the closest category:)
I painted this from a photo taken near Eufalia AL. Loved to see the cotton in bloom. I parked on the side of the highway and got a lot of strange looks as I crouched down in the field to get good closeup shots.
This painting won the TaWS 23st Tri-State Award of Merit.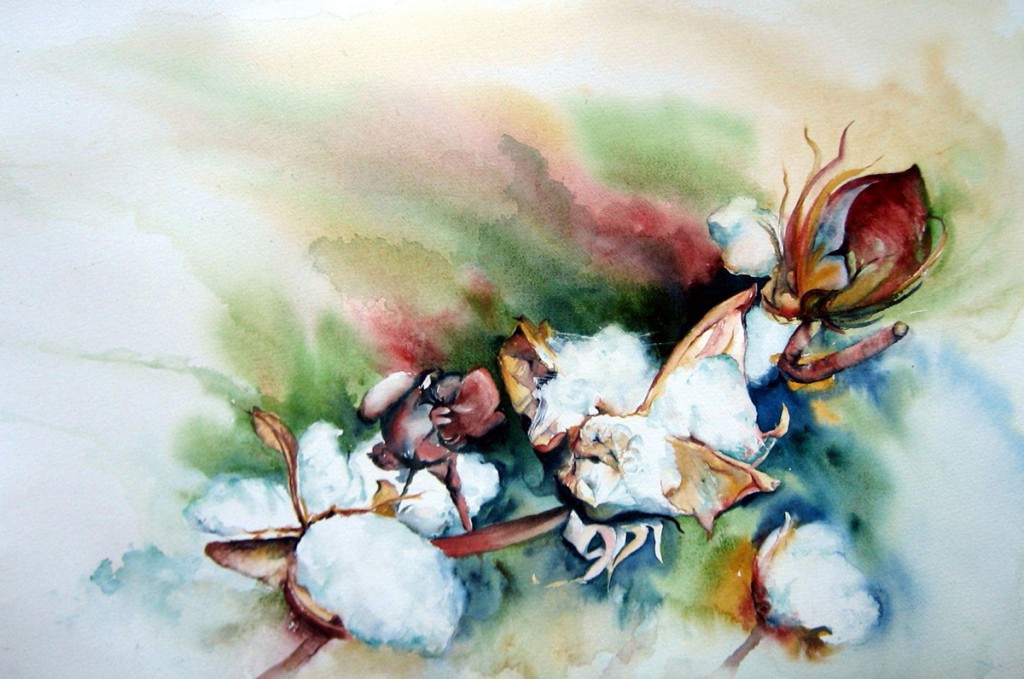 All paintings will be shipped with a plain white mat, wrapped in cellophane. The painting will not be framed. Free shipping for any purchase.
Size: 22 x 16 inches
Price: $395
Purchase