Vines Garden Statues
I painted this watercolor landscape painting as part of the Gwinnett Parks Plein Air Challenge. This was painted at the Vines Botanical Gardens.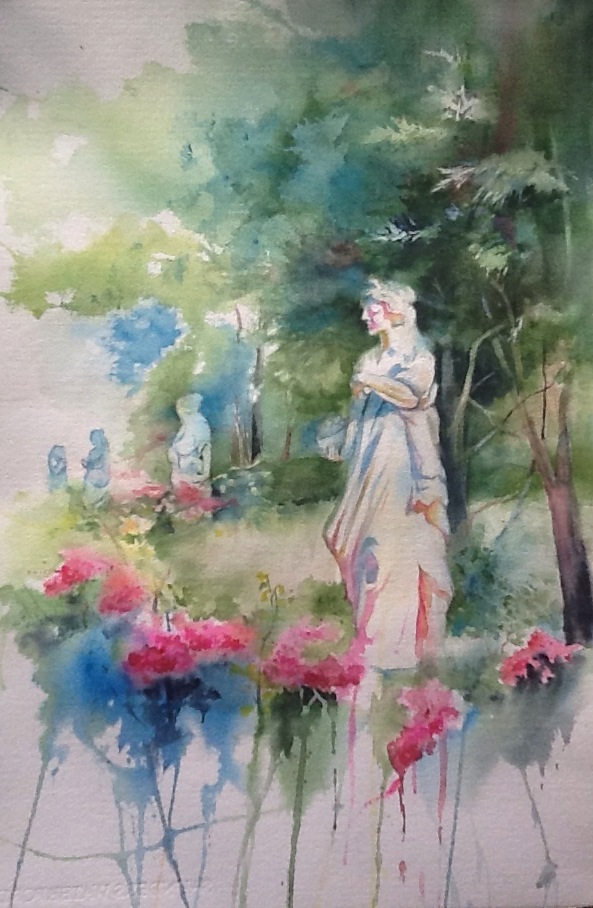 All paintings will be shipped with a plain white mat, wrapped in cellophane. The painting will not be framed. Free shipping for any purchase.
Size: 15 x 22 inches
Price: $395
Purchase