Reflected Colors at Atlantic Station
This original watercolor landscape painting was painted on-site one fall weekend at Atlantic Station in Midtown Atlanta. I loved the orange reflections in the lake from the apartment buildings. The trees were starting to show the same orange. I pushed the colors and like how it turned out.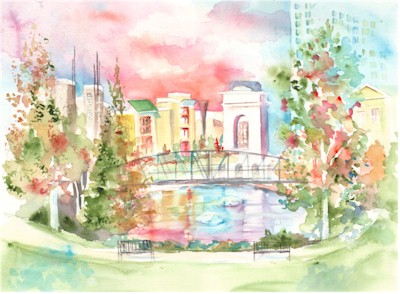 All paintings will be shipped with a plain white mat, wrapped in cellophane. The painting will not be framed. Free shipping for any purchase.
Size: 11 x 14 inches
Price: $145
Purchase