Orchids in Blue
This painting was done on terraskin paper -- which is made from stone. It is painted from acrylic, metallic ink, and watercolor.
The beauty of this design is that it works turned any direction.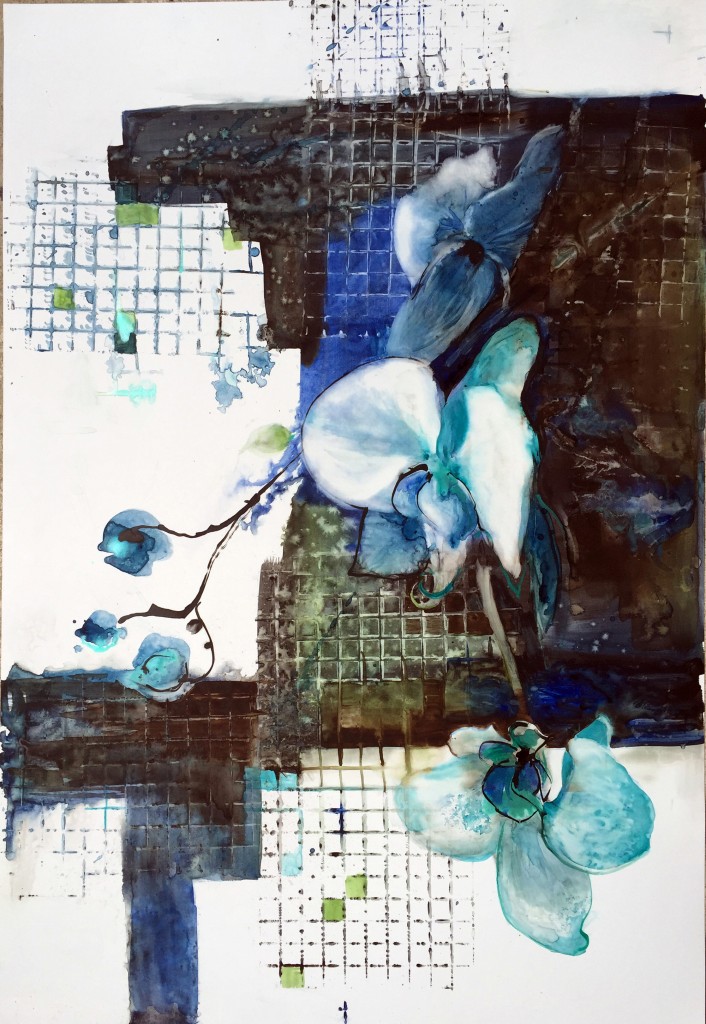 All paintings will be shipped with a plain white mat, wrapped in cellophane. The painting will not be framed. Free shipping for any purchase.
Size: 28 x 19 inches
Price: $625
Purchase