High Voltage
I challenged myself to paint one image for each of the four palettes in the 2013 color forecast by Sherwin-Williams. This one was done using the the High Voltage colors. I tried to capture a car or motorcycle with an electrical diagram.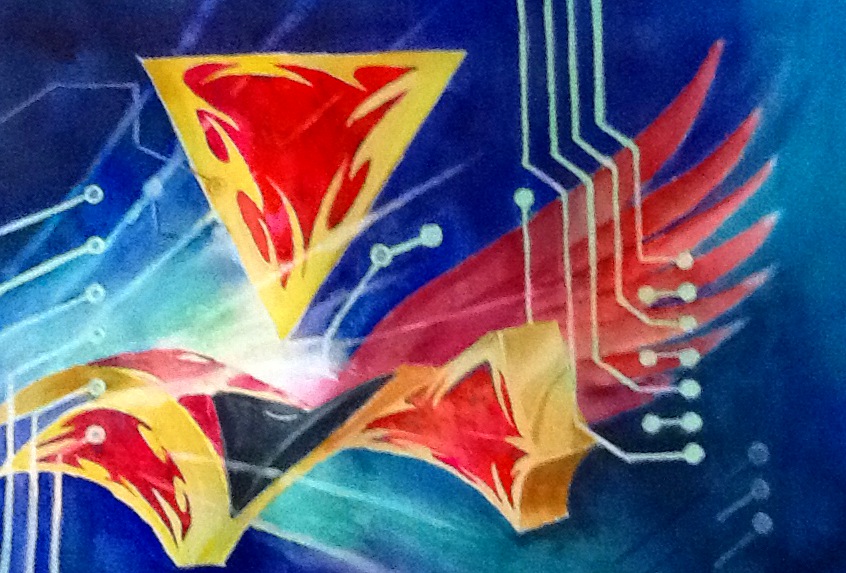 Inspired by Sherwin-Williams 2013 – High Voltage
Electronics, alternative rock and digital technology — plug those influences into one socket and you get a blast of high-voltage look-at-me colors. We're not shying away from them; we're splashing them across everything from cars to appliances to upholstery. It's consumerism as self-expression, giving the bold and the not-so-bold equal permission to be non conformists. All those bold hues need a palette purifier, bringing black, white, gray and clear acrylics into the picture.