Early Morning Pickup
This painting was done on terraskin paper -- which is made from stone. It was inspired by an old post card. I loved the steam and then was excited to discover the two workers -- one loading the logs and the other leaning over talking to him.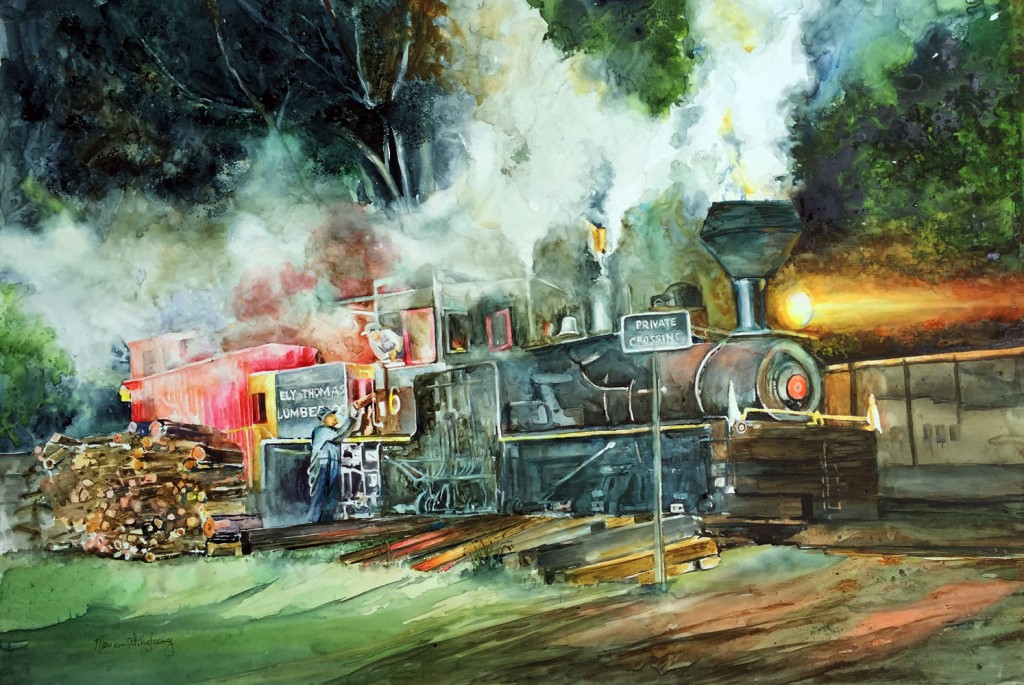 All paintings will be shipped with a plain white mat, wrapped in cellophane. The painting will not be framed. Free shipping for any purchase.
Size: 28 x 19 inches
Price: $625
Purchase