Christmas Azalea
I painted this original watercolor flower painting with only three colors. Alizarin Crimson, Viridian, and Opera.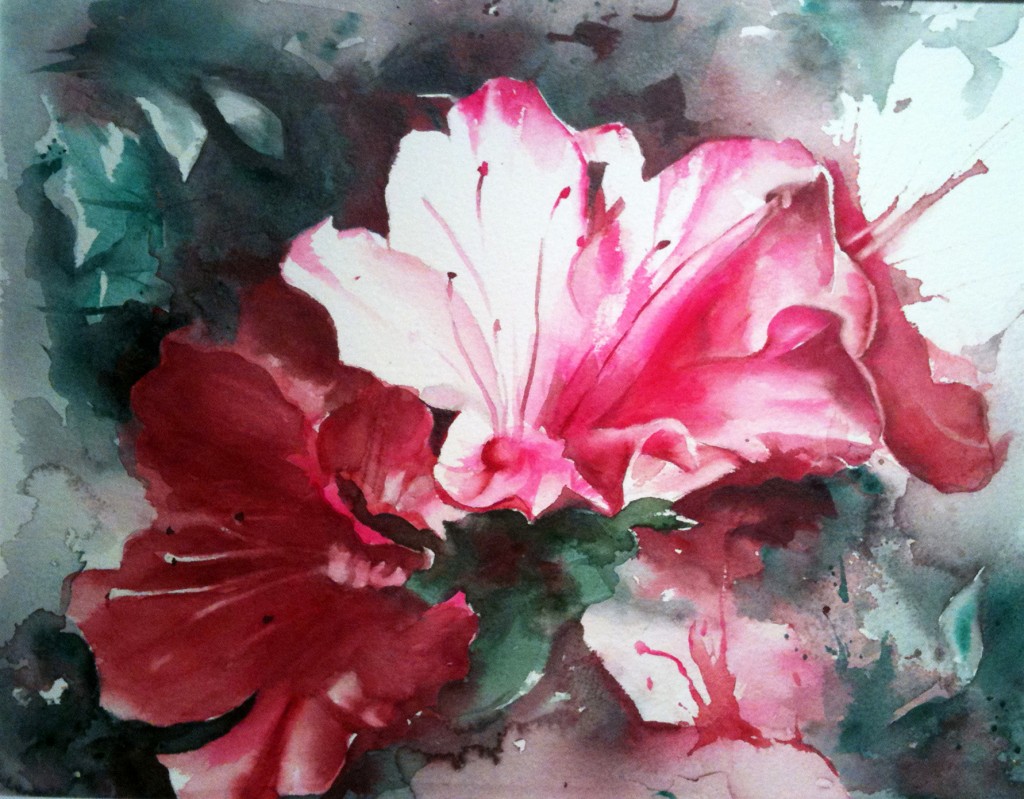 All paintings will be shipped with a plain white mat, wrapped in cellophane. The painting will not be framed. Free shipping for any purchase.
Size: 11 x 14 inches
Price: $295
Purchase
This image is available as an iPhone cover and a coin wallet in
my Zazzle store.