Appalachian Highway Poppies
These poppies lined Highway 515 in North Georgia. I had to stop and take a reference photo.
This was in the Georgia Watercolor Society 2010 Members' Exhibition and won an Honorable Mention in the Minnesota Watercolor Society 2010 Spring Show.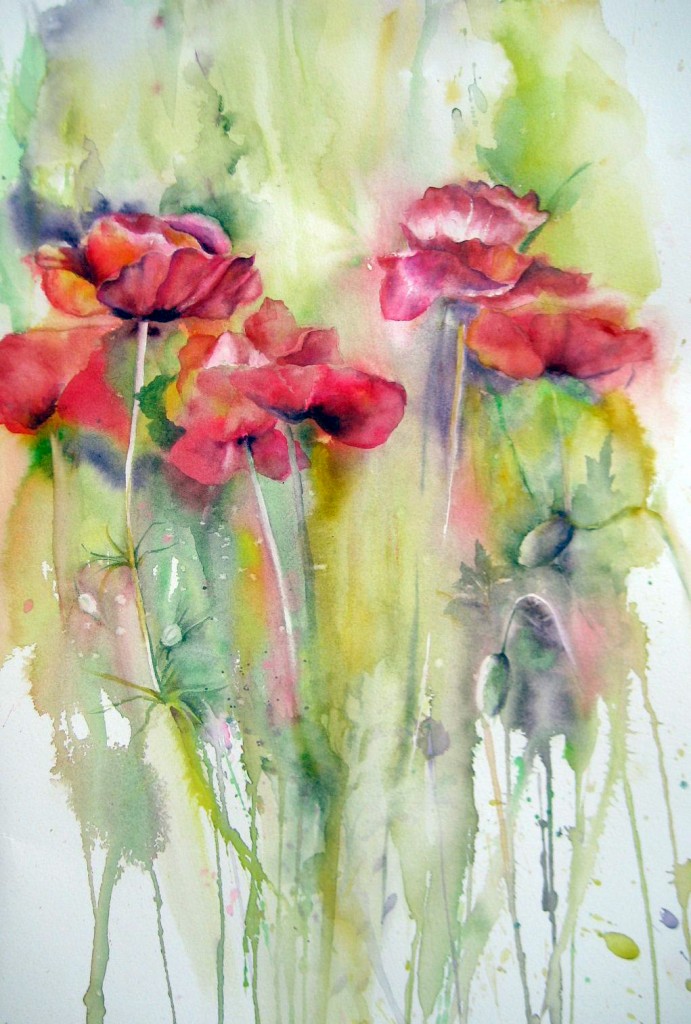 All paintings will be shipped with a plain white mat, wrapped in cellophane. The painting will not be framed. Free shipping for any purchase.
Size: 22 x 16 inches
Price: $395
Purchase